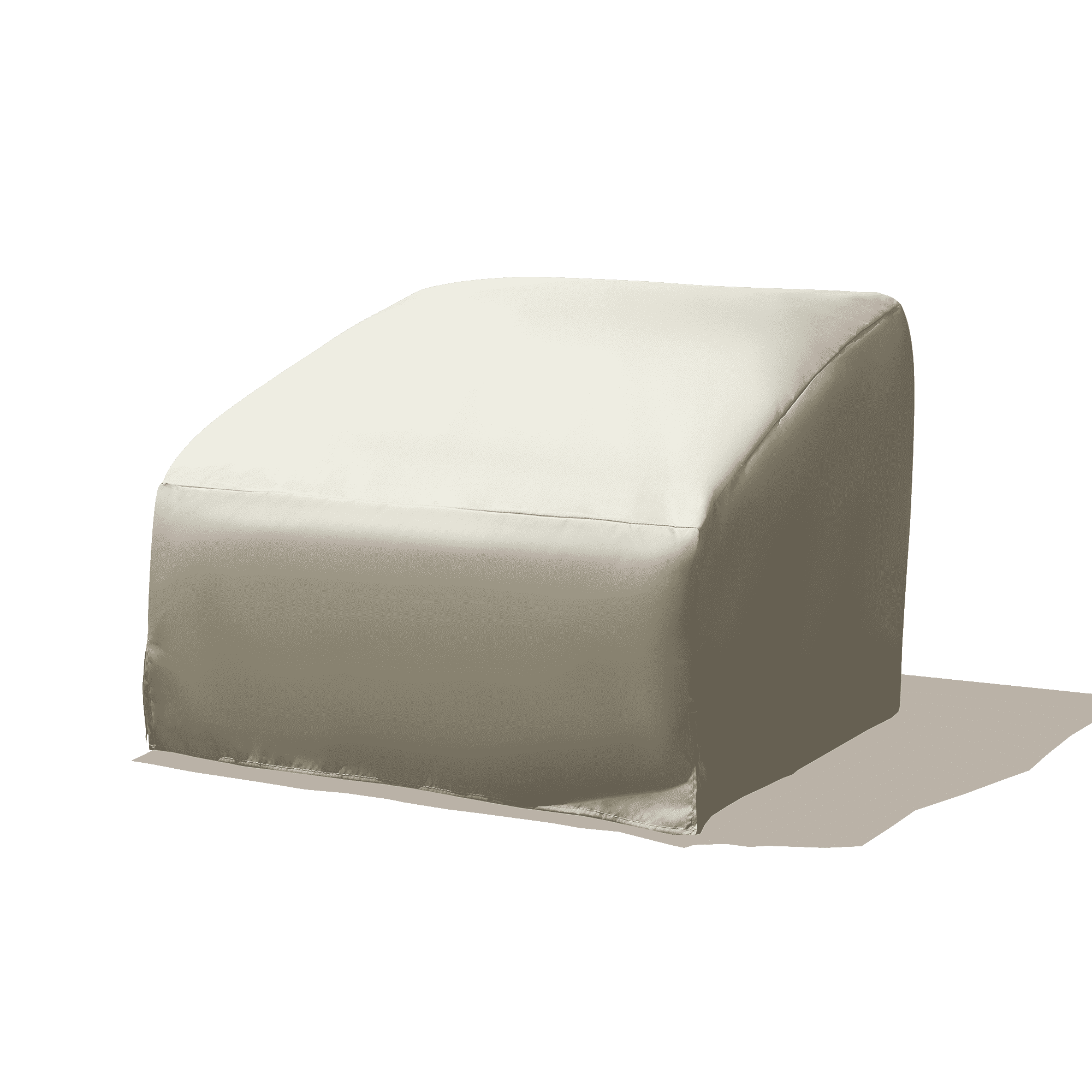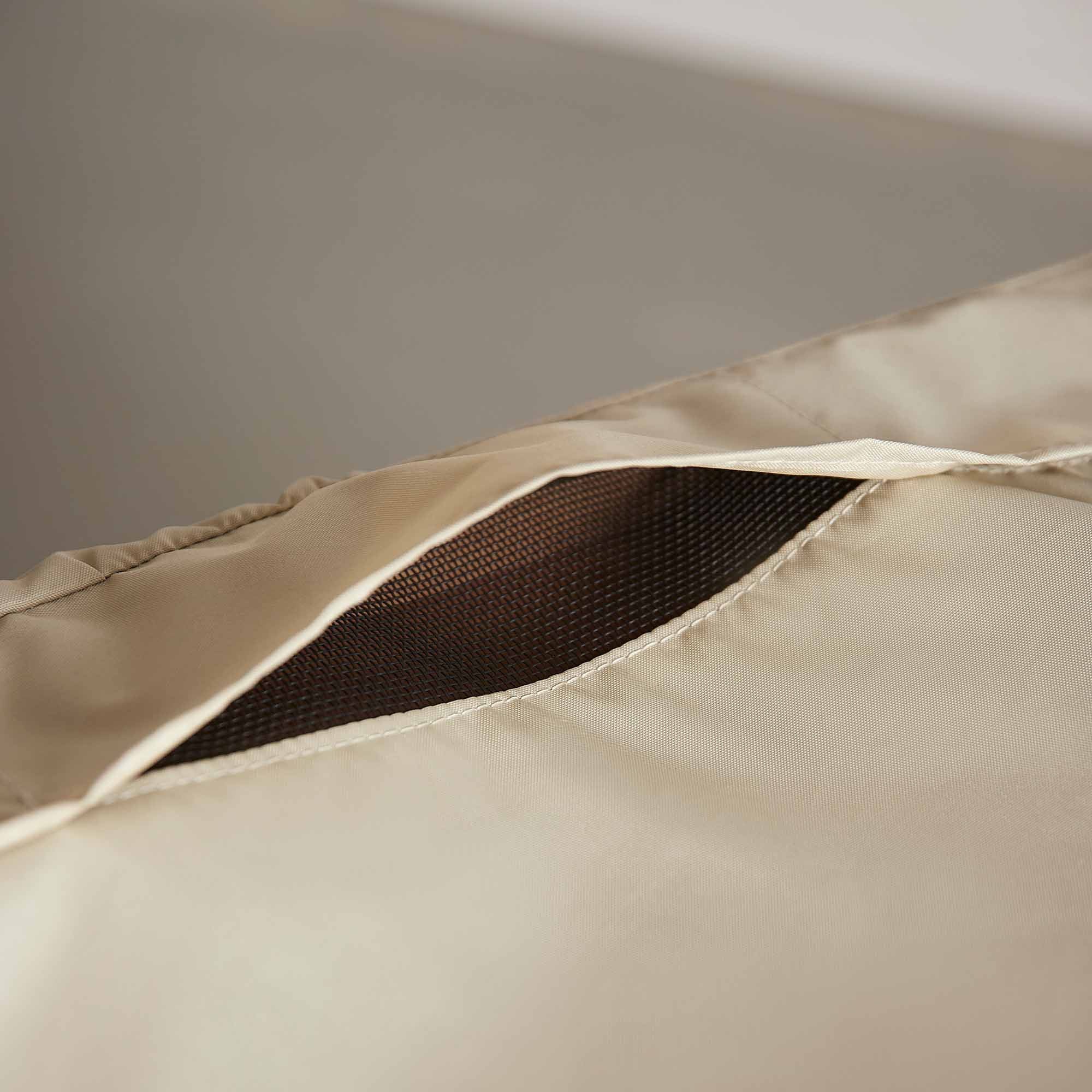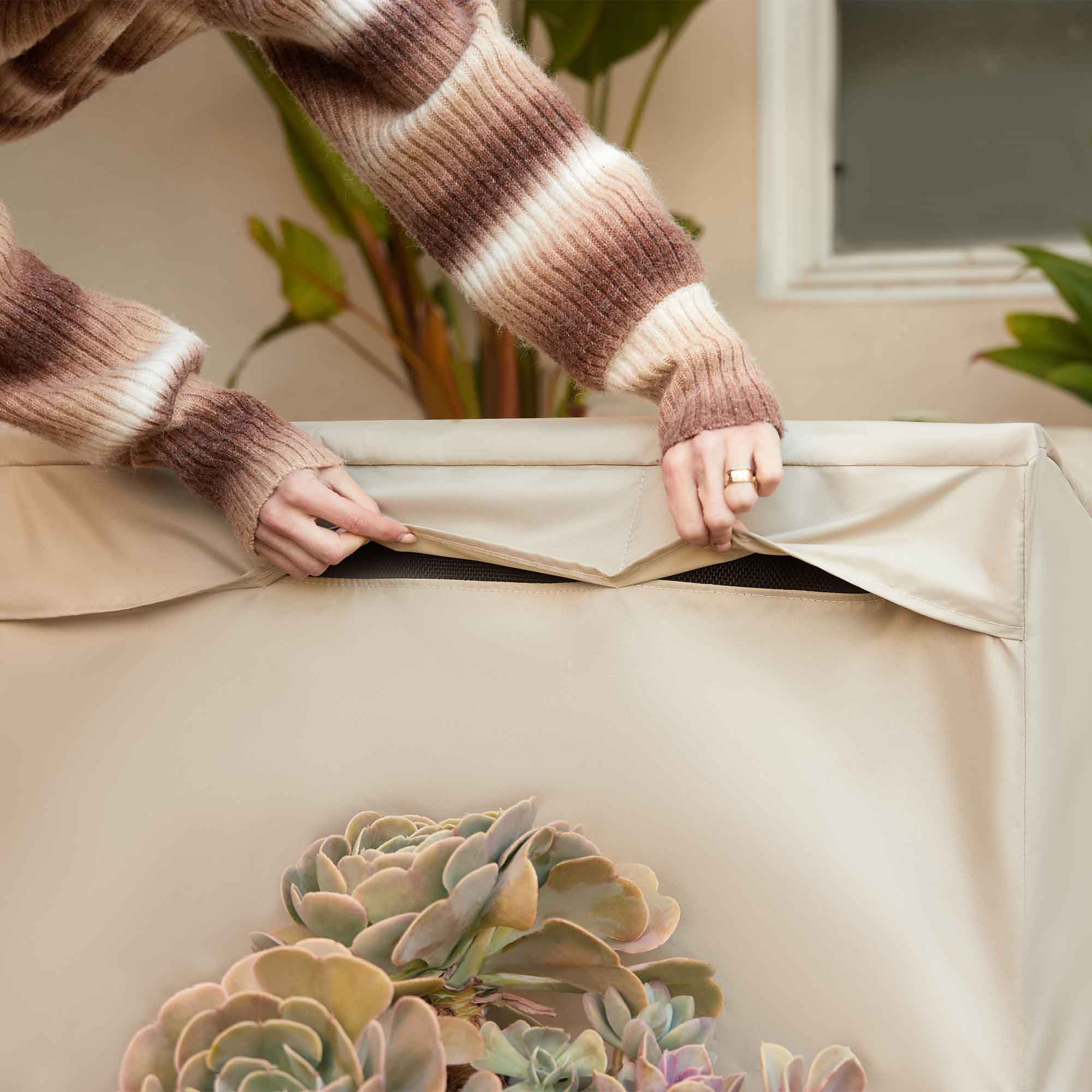 All-Season Outdoor Protective Cover for Modular Unit - Armless Chair
Up To 35% Off
Save up to 35% OFF! Just use
code at checkout: AUTUMN
Subscription • Save
Estimated time to ship: 30-35 business days
Description
Our All-Season Protective Outdoor Covers are designed to protect your outdoor seating from all weather conditions. Each vented cover is designed to simply slip over your furniture unit, shielding the entirety of the frame and cushions from the elements while allowing them to breathe. Optimized for quick and simple use, each fitted cover is tightly secured with adjustable buckles around each footing.
Weatherproof
Our durable woven polyester fabric is designed with a water resistant and repellent laminate backing to protect your cushions from the elements. Each cover features concealed ventilation strips, designed for optimal all-season use, promoting airflow and preventing mold and mildew.
Free Premium Delivery
Our Premium shipping & delivery is complimentary on all orders and includes room-of-choice delivery.
Free Premium Delivery
Complimentary shipping and room-of-choice delivery.
1 Year Home Trial
See your purchase through all four seasons. Anything less than perfect and we'll take it back.
Comprehensive Warranty
Our limited warranty offers up to 3 years of generous coverage to protect your purchase.
Buy Now, Pay Later
Choose the way you pay when you checkout with Shop Pay. Split your purchase into flexible payments with as low as 0% APR
Learn more